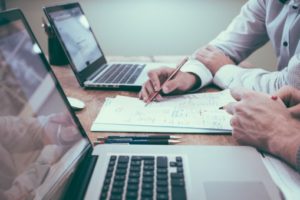 The Electronic System for Travel Authorization (ESTA) is an automated system that assists in determining eligibility to travel to the United States under the Visa Waiver Program (VWP) and whether such travel poses any law enforcement or security risk. Upon completion of an ESTA application, a traveler is notified of his or her eligibility to travel to the United States under the VWP.
Who Is Required to Apply for ESTA?
Prior to boarding a US-bound airplane or vessel, all qualified nationals or citizens of VWP nations who plan to travel to the United States for temporary business or pleasure under VWP must obtain authorization through ESTA. The word "United States" refers to the continental United States, Alaska, Hawaii, Puerto Rico, Guam, the United States Virgin Islands, and the Commonwealth of the Northern Mariana Islands.
Accompanied and unaccompanied children, regardless of age, must additionally get independent ESTA approval. A VWP traveler's ESTA application may be submitted by a third party, such as a relative or travel agent.
ESTA Visa Application Instructions
Completing the ESTA form over the Internet takes some time. This procedure entails completing and validating ten steps. These steps are summarized below.
Go to the Official Website
The form can only be accessed via the Internet. All you need is a computer with an Internet connection and the Homeland Security Department's official website https://esta.cbp.dhs.gov/.
Validate Access to the Form
You can access the ESTA application process online by connecting to the ESTA form webpage. The website contains an extensive amount of information, including substantial online assistance to help you in completing the form.
There are various options available from the site's home page.:
Access a new form for an individual request
Access a new form for a group request
Take over an existing individual or group request.
Acceptance of Waivers and Terms and Conditions
Before you can begin filling out the questionnaire, you must first read and approve two screens of online statements.
To finally access the form, you must check "Yes, I have read and understood the information and I accept the conditions" on each of the pages displaying the applicant's prior commitments.
Fill in the Applicant's Data
The first section of the form asks for the applicant's personal information. This information is required in order to identify the applicant.
It is necessary to notify:
Full name
Date and place of birth
passport number and validity dates
citizenship and nationality information
Since December 2022, candidates must upload a valid passport for the United States directly online. The passport is automatically read and certifies the identity of the traveler.
Look at Your Email
Once the screen has been verified, the requester must check their e-mails at the e-mail address provided. After validating their e-mail address, the applicant receives an automatic e-mail with a 4-digit number. This 4-digit code is valid for 25 minutes and must be input on the screen to progress to the form's second stage.
Fill in Personal Identity Information
Fill in the Travel Information
Answer the Liability Questions
The last part of the ESTA form concerns questions to which the applicant must answer YES or NO.
Other Travel Documents You Will Need to Travel to the US
Even if you qualify for the VWP, you will need to bring a passport from your home country to enter the United States. Unless your nation has signed an agreement with the US, your passport must be valid for at least six months beyond the date you want to leave the US.
When you enter the US, officials at your port of entry will issue you a Form I-94W, an electronic record of your entry date.
How Does the ESTA Visa Work?
Visa Waiver Program travelers are required to apply for and receive an approved travel authorization via ESTA to board a plane or vessel bound for the United States.
In most instances, ESTA applicants will receive real-time notification on the status of their application to travel to the United States. Applicants denied an ESTA will be advised to apply for a visa at the nearest U.S. consulate or embassy.
Can I Apply for ESTA After Visa Denial?
Unfortunately, if a visa is denied and an applicant files for ESTA again in the future, they will most likely be denied. That is, once someone is no longer eligible for ESTA, they are unlikely to be eligible again in the future. The government has the authority to reverse this judgment, but this rarely happens.
ESTA Frequently Asked Questions
What Is the Cost for an ESTA Visa?
The total cost for an ESTA is $21. When you apply, you will pay a $4 processing fee. If you are approved to travel to the US, you must pay an additional $17 authorization fee. 
Is ESTA a Visa?
No, a granted ESTA does not constitute a visa. It does not meet the legal or regulatory standards to serve in lieu of a US visa when one is required by US law. Individuals with valid visas will be permitted to go to the United States for the purpose for which they were issued. Individuals traveling with valid visas do not need to apply for an ESTA.
How Many ESTA Visas Can I Get?
You may apply for ESTA as many times as needed. There is no limit on the number of times you may enter the U.S. under any ESTA of a visa. However, if reentering the U.S. using ESTA soon after staying for nearly 90 days, you can expect to be questioned in detail by the immigration officer about the purpose of your visit.
ESTA Visa for USA from the UK
If you're a UK citizen and plan to visit the USA, make sure you check the latest entry requirements well in advance of your trip so you have plenty of time to apply for any travel documents you need.
Are You Interested in Applying for ESTA?
If so, Contact VisaPlace today. All our cases are handled by competent and experienced immigration professionals who are affiliated with VisaPlace. These professionals consist of lawyers, licensed paralegals, and consultants who work for Niren and Associates an award-winning immigration firm that adheres to the highest standards of client service.
Ready for the next step? Book your 1 on 1 consultation now or call us at 1-888-317-5770.
Have a Question related to your Immigration Needs?
Click here to fill out the FREE Immigration Assessment form below and get a response within 24 hours to see if you're eligible.
The assessment form should take approximately 5-7 minutes to complete. We will get back to you within one business day to let you know if we are able to help.