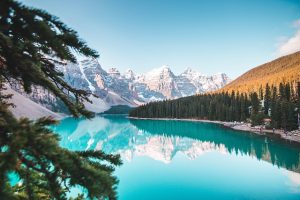 Recently, Canada's Provincial Nominee Programs (PNPs) have become the primary method for economic class candidates to obtain permanent residence in Canada, surpassing the federal Express Entry system.
In the next three years, the number of immigrants arriving in Canada through the PNP is expected to exceed 105,000. According to the Immigration Levels Plan 2023-2025, the number of Canadian immigrants arriving through the PNP will rise to 105,500 this year and 117,500 by 2025.
It is worth noting that when the PNP was introduced by Immigration, Refugees and Citizenship Canada (IRCC) in 1998, only 400 immigrants arrived in Canada through the program the following year.
What Is the Goal of the Provincial Nominee Program?
The Provincial Nominee Program (PNP) aims to address specific labor shortages in various regions of Canada by providing a means for provincial and territorial governments to attract skilled immigrants. The recent surge in PNP immigrants to Canada is a result of increasing demand for skilled workers in specific areas. The program is designed to distribute the economic, social, and cultural benefits of immigration more evenly across the country, and Canada is increasing the number of PNP immigrants to help achieve this objective.
New PNP Advancements in the Last Few Years
To enhance the recruitment of skilled immigrants in every province/territory of Canada, the federal, provincial, and territorial immigration ministers convened in July and decided to design a fresh multi-year immigration strategy that prioritizes the Provincial Nominee Program (PNP). The objective of this plan is to provide both levels of government with greater flexibility in organizing immigrant recruitment and settlement throughout the country.
Immigration ministers from each province and territory have re-endorsed the multi-year PNP plan during the bi-annual Forum of Ministers Responsible for Immigration (FMRI). Since the meeting on March 10th, provinces have started to announce their new PNP allocations, starting with Ontario. Ontario's immigration minister has requested more control over its economic class immigration programs and has noted that Ontario chooses less than 5% of its over 211,000 immigrants in 2022. The minister has made two primary requests to the federal government as a result to this:
The first request was for greater control over economic immigration in Ontario, and the second was for the province's PNP allocation to be increased to 18,000.
On Saturday, Ontario and the federal government announced that the province's wish had been granted, with Ontario's PNP allocation increasing to 18,000 per year by 2025.
Several other provinces had also announced their future PNP allocations at the time of writing:
Alberta's allocation will increase to 10,849 in 2025. By 2025, Saskatchewan's PNP allocation will be increased to 8,500. This year, Manitoba's allocation has increased to 9,500.
Yukon has been allocated 430 PNP spots for 2023, an increase from 300 last year.
Do You Need Help Applying for PNP Canada?
If so, Contact VisaPlace today. All of our cases are handled by competent and experienced immigration professionals who are affiliated with VisaPlace. These professionals consist of lawyers, licensed paralegals, and consultants who work for VisaPlace Legal, an award-winning immigration firm that adheres to the highest standards of client service.
Ready for the next step? Book your 1 on 1 consultation now or call us at 1-888-317-5770.
Have a Question related to your Immigration Needs?
Fill out the FREE Immigration Assessment form and get a response within 24 hours to see if you're eligible.
The assessment form should take approximately 5-7 minutes to complete. We will get back to you within one business day to let you know if we can help.