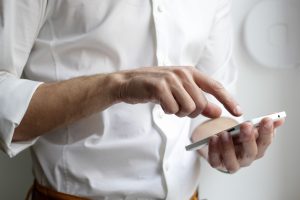 Canada's federal government intends to eliminate the COVID-19 vaccination requirement for people entering Canada by the end of September, the same day it will end random testing of travelers and make the ArriveCan app optional.
The air and travel industries have been lobbying the government to ease international travel restrictions, claiming that they deter visitors and are out of phase with numerous other countries as the pandemic subsides.
When they were implemented, Canada's health measures at airports and border crossings were similar to those of many other countries, but they have lasted much longer.
In an announcement on Monday, federal health minister Jean-Yves Duclos stated that Canada is "in a much better position" than it was earlier in the pandemic, due in large part to the accessibility of Covid-19 vaccines and treatment options.
A dropping fatality rate and the country's high vaccination rate (about 82% of the population has received two doses) are also variables.
What Is the ArriveCan App For?
ArriveCAN was launched by the Canadian government in April 2020 with the primary intent of using it as an interaction and screening tool to ensure travelers arriving in Canada followed pandemic border measures. Travelers would submit their contact information, itinerary, and quarantine plan. The app wasn't required until November 2020.
When Canada began relaxing public health restrictions on people entering the country in July 2021, a new version of ArriveCAN was launched. Fully vaccinated Canadians and permanent residents crossing the border were no longer required to quarantine, but they were obligated to submit their vaccination documentation in the app.
Since then, it has been criticized for being inconvenient and contributing to long lines and traffic jams at many Canadian airports throughout the summer. The app has also been known to incorrectly advise some people to enter quarantine.
Do You Have Questions Regarding Immigration to Canada?
If so, Contact VisaPlace today. All our cases are handled by competent and experienced immigration professionals who are affiliated with VisaPlace. These professionals consist of lawyers, licensed paralegals, and consultants who work for VisaPlace Legal, an award-winning immigration firm that adheres to the highest standards of client service.
Ready for the next step? Book your 1-on-1 consultation now or call us at 1-888-317-5770.
Have a Question related to your Immigration Needs?
Fill out the FREE Immigration Assessment form and get a response within 24 hours to see if you're eligible.
The assessment form should take approximately 5-7 minutes to complete. We will get back to you within one business day to let you know if we are able to help.