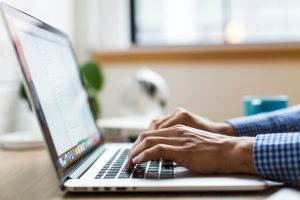 Immigration, Refugees, and Citizenship Canada (IRCC) has introduced a new requirement mandating clients to enable multi-factor authentication and verify their identity each time they access their IRCC secure accounts using GCKey login, whether they are logging in for the first time or accessing existing accounts.
What Is GCKey?
A GCKey user ID grants clients secure access to the Government of Canada's online services. This comprises a user-selected GCKey username and password, with the additional step of creating security questions to safeguard their data.
This account is used for a number of things, including:
Initiating an application
Submitting and making payments for applications
Receiving messages related to one's application
Checking the status of an application
Updating personal information
By limiting unwanted access to users' personal information even when the account password has been hacked, the use of multi-factor authentication dramatically improves the security of client profiles.
Which IRCC Accounts Require GCKey?
The following IRCC accounts require the multi-factor authentication for GCKey:
IRCC Secure Account
Authorized Paid Representatives Portal
Employer Portal
Provincial and Territorial Partner Portal
Designated Learning Institutions Portal
Provincial and Territorial Public Health Authority Portal
Partner Portal (to access the Visa Application Centre Portal and the Validation Portal)
Only users using GCKey to sign into their accounts are required to enable this service; users of the Sign-In Partner option are exempt from this requirement.
How to Set Up the IRCC GCKey Multi-Factor Authentication
1. Access or Establish Your IRCC Account with GCKey
When a client logs into an existing account or establishes a new one, they will be prompted to associate a device or email address for the setup of multi-factor authentication.
2. Select Multi-Factor Authentication Approach
Clients are given the choice of selecting from three methods:
Smartphone or Tablet (recommended)
For this method, you'll need to install a free authenticator application on your smartphone or tablet. Once you've opted to register your smartphone or tablet, you will:
Utilize the authenticator app on your smartphone or tablet to either scan the QR code or input the secret key to generate a 6-digit passcode.
Enter the 6-digit passcode generated by your authenticator app on the registration page.
Confirm your selection of the multi-factor authentication method by clicking "Continue."
Desktop or Laptop
You will need to install an authenticator application, available for free, on your chosen device for this approach.
After specifying whether you intend to use your desktop or laptop:
Input the secret key into the authenticator application installed on your desktop or laptop.
On the registration page, input the 6-digit passcode generated by your authenticator application.
Confirm your choice of multi-factor authentication method by clicking "Continue."
Email Address
Provide your email address when prompted and click on "Continue." A single-use 6-digit passcode will be sent to the email address you specified.
Enter the one-time passcode as instructed on the registration page.
Click "Continue" to validate your choice of multi-factor authentication method.
3. Preserve the Account Recovery Codes
After confirming your multi-factor authentication method, you will receive 5 recovery codes. These codes serve as a backup in case you lose or damage your device or if you uninstall or reinstall the authenticator app.
Please ensure you keep these recovery codes in a secure and easily accessible location.
GCKey Frequently Asked Questions
How do I get a GCKey?
To register or sign up for a GCKey, go to the Government of Canada website that you would like to access and click on the "Continue to GCKey" button when you are presented with the login choice.
Can I Use the Same GCKey to Access More Than One Service?
Yes. All accessible online services, with the exception of the CRA services, can be accessed using the same GCKey credential. It is convenient to use a single credential to access many services because you don't need to remember numerous usernames and passwords.
You must either utilize one of the Sign-In Partners or sign up for a CRA User ID and password in order to access the CRA's login services.
Are You Interested in Immigrating to Canada?
If so, Contact VisaPlace today. All our cases are handled by competent and experienced immigration professionals who are affiliated with VisaPlace. These professionals consist of lawyers, licensed paralegals, and consultants who work for Niren and Associates an award-winning immigration firm that adheres to the highest standards of client service.
Ready for the next step? Book your 1 on 1 consultation now or call us at 1-888-317-5770.
Have a Question related to your Immigration Needs?
Click here to fill out the FREE Immigration Assessment form below and get a response within 24 hours to see if you're eligible.
The assessment form should take approximately 5-7 minutes to complete. We will get back to you within one business day to let you know if we are able to help.