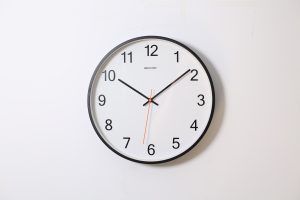 Delays at Immigration, Refugees and Citizenship Canada are having a severe impact on Canadian businesses, academic institutions, and government-funded organizations that access immigration (IRCC).
In June 2022, a poll was done by the Canadian Employee Relocation Council (CERC), a non-profit organization with a focus on workforce mobility issues. The poll received responses from 33 organizations that frequently use the International Mobility Program (IMP). This poll is an update of one that was conducted in January 2021.
The overall backlog of applications at IRCC increased by 12% from 2.4 million to 2.7 million between June and July. The backlog for temporary foreign workers increased by 21% over that time, from 408,733 to 493,746 applicants. Processing times are also increasing due to the backlog, exceeding the IRCC's service standards.
97% of the employers who took part in the poll use work permit systems to hire workers from other countries, while 53% use economic immigration. The majority, 90%, of participating firms have more than 2,000 employees, and 31% have more than 10,000. 100% of respondents who were questioned about the value of global talent to business agreed that "the contributions of global talent are crucial to our business."
In the upcoming year, 97% of respondents' operations will suffer as a result of the IRCC processing delays. As a result of processing delays, almost 94% of organizations terminated or delayed projects. Revenue losses as a result of delays affect 55% of the firms. A number of Canadian universities took part in the poll, and 29 percent of them reported delaying or canceling research projects in addition to educational programs.
According to the CERC poll, it will be crucial for Canadian employers to quickly access overseas talent if they want to restore their country's economy after a pandemic. Immigration will be a crucial tactic in weathering a potential recession, experts also concur.
According to the poll, mobility and travel are on the rise, and Canada's capacity to control the rising numbers of travel visa applications will be crucial for the Canadian economy as vaccination rates rise and serious COVID-19 infections decline.
According to the mandate letter for Immigration Minister Sean Fraser, he must shorten the time it takes to process applications, including any delays brought on by COVID-19. Additionally, to establish a Trusted Employer program in collaboration with the Minister of Employment, Workforce Development, and Disability Inclusion for Canadian businesses hiring temporary foreign workers. Additionally, make work permit renewals simpler, maintain the Global Talent Stream's two-week processing schedule, and create an employer hotline.
When Will Processing Times Be Back to Normal?
According to Fraser, processing times should be back to normal by the end of the year. In addition to updating the immigration system, IRCC has added around 500 extra workers to its 11,000 employees in an effort to reduce wait times for applicants. Additionally, a budget of $827 million has been set aside to digitize the existing immigration system. An extra $85 million will be used to expedite the processing of specific business transactions, such as renewals of PR cards, study permits, and work permits.
In an interview with CIC News on June 21, Fraser stated that as a result of these initiatives, IRCC has accepted 200,000 more permanent residents and issued approximately 250% more work permits than in 2021.
Despite system upgrades, CERC claims there is still much work to be done and that development has been slow, especially when it comes to minimizing delays and developing a Trusted Employer system.
The study recommends that "resource reallocation, system modernisation through improved use of technology, and consideration of faster processing routes, such as a Trusted Employer Program, be introduced as soon as possible."
According to CERC, discussions about creating a Trusted Employer Program have been going on for a while. In addition, 73% of poll participants claimed they would be prepared to shell out an extra 10% to 25% in costs for application processing that was expedited. In order to speed up processing, the fees would pay for additional government expenses.
What Can Be Done to Speed Up Processing Times?
Participants in the survey were also asked to offer suggestions for reducing processing times. This question produced five main ideas. Specifically, the Canadian government ought to offer employers processing timeframes that are quick and reliable. Employers would also like to see a mechanism that expedites candidates for jobs with high demand and offers Labour Market Impact Assessment (LMIA) exemptions. Additionally, respondents demanded that IRCC hire and educate more personnel in order to update the current processing methods, which are antiquated. Finally, they demanded that the government launch a Trusted Employer Program that satisfies the requirements of companies that hire workers from abroad.
Do You Need Help Applying for a Canadian Work Permit?
If so, Contact VisaPlace today. All our cases are handled by competent and experienced immigration professionals who are affiliated with VisaPlace. These professionals consist of lawyers, licensed paralegals, and consultants who work for VisaPlace Legal, an award-winning immigration firm that adheres to the highest standards of client service.
Ready for the next step? Book your 1-on-1 consultation now or call us at 1-888-317-5770.
Have a Question related to your Immigration Needs?
Fill out the FREE Immigration Assessment form and get a response within 24 hours to see if you're eligible.
The assessment form should take approximately 5-7 minutes to complete. We will get back to you within one business day to let you know if we are able to help.