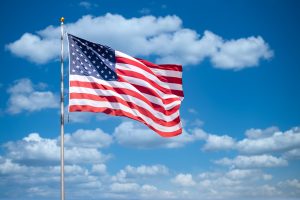 Although there were many challenges related to immigration policy and border security in 2022, these issues are still present and likely to continue as we begin 2023. However, as COVID-19 restrictions are lifted, there are signs that immigration levels in the United States are increasing again. In the coming year, we anticipate ongoing developments and impacts in the field of immigration.
US Visa Processing Times Are Expected to Increase
USCIS expects to significantly reduce processing times for many immigration applications in the coming year due to improvements in capacity, technology, and staffing. While the new hires and training have not yet had a major effect on the backlog of cases, significant progress is expected in the future. To achieve these goals, the agency plans to increase capacity, upgrade technology, and hire more staff. It has set a goal of processing cases within six months by the end of the 2023 fiscal year.
Comprehensive Immigration Reform Will Be Difficult
Given the ongoing legislative challenges in 2022, comprehensive immigration reform appears unlikely in 2023. With Republicans taking control of the House in January, a divided Congress will find it difficult to make major changes to the immigration system in the coming year.
The Republican party places a high emphasis on addressing border issues, and any immigration proposals that do not prioritize border security are likely to face resistance from a Republican-controlled House of Representatives. The expected new House speaker, Representative Kevin McCarthy of California, has indicated that he will not consider any immigration legislation unless it addresses border security first. As a result, it is possible that lawmakers will create new bills in 2023 to address the border crisis and work towards a significant reform of the immigration system.
The EAGLE Act is a proposed immigration agreement that was introduced by a group of senators from both political parties. It would allow DACA recipients to become US citizens and allocate billions of dollars toward enhancing border security measures. However, the proposal was not successful.
The EAGLE Act was an attempt to fulfill immigration commitments for the new year, but it was not able to gain support in Congress. This is an example of a trend that is likely to continue in 2023, with political disagreements preventing significant progress on immigration issues.
New EB-5 Investors Will Be Able To Get Ahead Of Wait Times
During the beginning of 2023, new EB-5 investors will have the opportunity to move ahead of those who are currently waiting in line for EB-5 visas if they invest in certain designated areas such as rural areas, areas with high unemployment rates, or infrastructure projects. EB-5 investors who are currently in the United States and investing in these designated areas will be able to simultaneously apply for permanent resident status through an EB-5 visa (I-526 petition) and obtain permission to work and travel. However, it is anticipated that these designated areas will be fully utilized by September 2023.
Public Charge Changes in the Green Card Application Process
During the former Trump administration, public charge, an immigration policy that determines whether people can be denied green cards based on their likelihood of using government benefits in the future, was a contentious issue. The public charge rule has officially changed for the first time since 1999. On December 23, 2022, a new version of the green card application (Form I-485), with an additional public charge section, went into effect, impacting how USCIS officers adjudicate applications in the coming year.
The new Form I-485 incorporates some of the initial information required by the Trump administration's defunct "Declaration of Self-Sufficiency" form. If an applicant indicates on their Form I-485 that they are a potential "public charge," they must now address additional questions about their income, household size, educational status, and use of government benefits.
According to government officials, the new rule is unlikely to result in a large number of denials, but it may have an impact on applicants who are now required to declare more specific financial information. Immigration advocates will be watching the new policy closely in the coming months to see how it affects applications in 2023.
Do You Need Help Immigrating to the United States in 2023?
If so, Contact VisaPlace today. All our cases are handled by competent and experienced immigration professionals who are affiliated with VisaPlace. These professionals consist of lawyers, licensed paralegals, and consultants who work for VisaPlace Legal, an award-winning immigration firm that adheres to the highest standards of client service.
Ready for the next step? Book your 1-on-1 consultation now or call us at 1-888-317-5770.
Have a Question related to your Immigration Needs?
Fill out the FREE Immigration Assessment form and get a response within 24 hours to see if you're eligible.
The assessment form should take approximately 5-7 minutes to complete. We will get back to you within one business day to let you know if we are able to help.