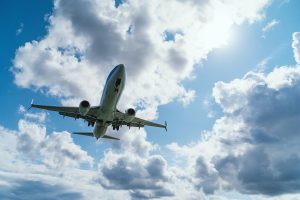 For those who want to travel and experience a different culture, exchange programs can offer a rewarding educational and cultural experience. Before coming to the U.S. and beginning your program, you'll probably need to apply for a J-1 (exchange visitor) visa if you're interested in participating in a U.S. exchange program.
Here are five ideas to consider when you begin the J-1 visa application process:
Review your English language abilities.
English language competency is one of the J-1 visa's government qualifying requirements. Regardless of the program category they are applying for, all J-1 applicants must demonstrate sufficient English language proficiency before applying. It is crucial to bear this in mind when the application process is only getting started because many J-1 program sponsors also check candidates' English abilities.
Before locating a program sponsor or completing your J-1 application, you might want to brush up on your English abilities. Yale University's Center for Language Study has a comprehensive list of online English language practice websites.
Draw a thorough picture of your financial situation.
Another strategy to raise your chances of receiving a J-1 visa is to demonstrate your ability to support yourself financially while you are in the United States. The U.S. government will determine whether you have the financial resources to pay for your program and any other financial commitments while you are in the country as part of the application and visa interview.
Applicants should compile a range of supporting documents that appropriately depict their financial condition in order to submit a strong application. Strong financial evidence for a J-1 application can include bank statements, letters from a program sponsor, and financial aid paperwork.
Demonstrate your strong ties to your home country
Understanding the type of U.S. visa you are seeking is crucial before beginning the J-1 procedure. Since the J-1 is a nonimmigrant visa, its bearer may enter the United States just briefly and must depart when their visa is about to expire. J-1 visas are granted for exchange visitor programs based on work or study, with the condition that the visa holder will return to their home country at the end of the program.
J-1 candidates must demonstrate to the U.S. authorities that they have compelling reasons to return to their home country after completing their program in order to meet the nonimmigrant intent criterion of the visa. Government officials will try to ascertain whether an applicant has "strong ties" to their home nation during the visa interview. You can demonstrate your desire to go back home by citing your future employment prospects, educational objectives, commitment to your family, or ownership of property there.
Get ready for your visa interview
Attending an interview at the U.S. Embassy or Consulate in your home country is an essential step in the J-1 visa application process. Applicants should be on time and dressed appropriately for the interview at the U.S. Embassy or Consulate. The consular official will inquire during the interview to confirm the details in the application and ensure that the applicant satisfies the prerequisites for a J-1 visa. As was already said, you can be asked about your finances, as well as your life and duties back home.
Candidates should make sure to provide complete and truthful answers to all questions and to provide any additional supporting documentation that may be required. Overall, the elements to a good J-1 visa interview are professionalism, timeliness, and organization.
Suppose your J-1 visa is granted and you arrive in the United States to participate in your chosen exchange program. What if your long-term ambitions have altered by the time your program is up and your visa is about to expire? Perhaps an intriguing work offer from an American business has come your way, or you've met a significant other who spends the entire year in the country. Can you reapply for a visa to stay in the United States? All J-1 visa candidates should be informed of the "two-year home-country physical presence requirement" before submitting their applications.
Certain J-1 exchange programs have requirements that participants return to their home nation for at least two years once the program is over. If this restriction applies to you, you won't be permitted to stay in the country or seek another visa for two years. All J-1 applicants should be aware of this requirement and how it might affect their long-term intentions for continuing their education, pursuing a profession, or immigrating to the United States.
Are You Interested in Applying for a J-1 Visa?
If so, Contact VisaPlace today. All our cases are handled by competent and experienced immigration professionals who are affiliated with VisaPlace. These professionals consist of lawyers, licensed paralegals, and consultants who work for VisaPlace Legal, an award-winning immigration firm that adheres to the highest standards of client service.
Ready for the next step? Book your 1-on-1 consultation now or call us at 1-888-317-5770.
Have a Question related to your Immigration Needs?
Fill out the FREE Immigration Assessment form and get a response within 24 hours to see if you're eligible.
The assessment form should take approximately 5-7 minutes to complete. We will get back to you within one business day to let you know if we are able to help.