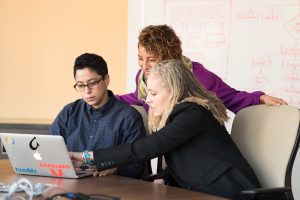 Under the terms of the North American Free Trade Agreement (NAFTA), the TN visa category allows citizens of Canada and Mexico to temporarily work in the United States in a number of designated professions. TN visas for Canadians were introduced as part of the NAFTA agreement, which was signed in 1994. As long as the TN visa holder continues to meet the requirements, the visa may be given for up to three years and renewed forever.
The TN visa program is made to make it easier for professionals to travel between Canada, the US, and Mexico. Engineers, scientists, architects, attorneys, accountants, and management consultants are among the specific list of professions to whom it applies. On the website of U.S. Citizenship and Immigration Services (USCIS), a complete list of the professions that qualify for TN visas is accessible.
What Are the Advantages of a TN Visa for a Canadian?
Getting a TN visa to work in the US has a number of benefits for Canadians:
Simpler and quicker application procedure: Compared to other U.S. work visa categories, such the H-1B visa, the TN visa application process is often simpler and quicker. There is no need to submit a petition to USCIS or Labor Condition Application (LCA).
Limited requirements: The only prerequisites for TN visa applicants are proof of their qualifications and a work offer from an employer in the United States that falls under the TN visa category. Unlike other U.S. work visas, there is no requirement to demonstrate financial stability or demonstrate ties to Canada.
Entry to certain professions: The TN visa category includes engineers, scientists, architects, lawyers, accountants, and management consultants among a specified list of occupations covered. This indicates that Canadians who pursue careers in these fields will find it simpler to acquire a work visa for the United States.
Extended duration: TN visas can be renewed indefinitely as long as the bearer continues to meet the requirements. They can be awarded for up to three years. As a result, Canadians now have more extensive employment prospects in the US.
Dual intent: Even though those with TN visas are considered non-immigrants, they could be able to apply for other types of work visas or change their status to permanent resident while still in the country. This implies that holders of TN visas will eventually have the option to pursue permanent residency.
No visa caps: There are no annual limits placed on the amount of TN visas that may be given, in contrast to other U.S. work visa categories. This indicates that qualified Canadians who satisfy the requirements can apply for a TN visa without being concerned about visa availability.
How Do I Apply for a TN Visa as a Canadian?
The actions that a citizen of Canada would need to do in order to apply for a TN visa are as follows:
Assess your eligibility: The first stage is to assess your suitability for a TN visa. To make sure your profession is listed, visit the U.S. Citizenship and Immigration Services (USCIS) website's list of approved professions.
Get a job offer: In order to qualify for a TN visa, you must possess a job offer from a U.S. firm. Make sure the job offer is in writing and contains information like the position's title, responsibilities, pay, and start date.
Gather documentation: You will need to gather documentation that proves your qualifications, such as diplomas, transcripts, or licenses. Make sure to obtain original or certified copies of your documents.
Prepare the TN visa application: On the website of the U.S. Department of State, complete Form DS-160, the application for a TN visa. A digital photo of yourself must be uploaded together with the non-refundable application fee.
Schedule an interview: After filing your application, you must make an appointment for a meeting at a Canadian U.S. embassy or consulate. Bring all necessary paperwork, such as your employment offer letter and credentials papers, to the interview.
Attend the interview: Show up at the US embassy or consulate interview. The consular official will look over your application and supporting documents and can question you about your credentials and job offer.
Obtain your TN visa: If your application is accepted, a TN visa will be mailed to you for your passport. As long as you remain eligible, the TN visa will be valid for up to three years and may be extended indefinitely.
Applicants for TN visas should be aware that they can also request expedited processing at some U.S. ports of entry or pre-clearance facilities. It is advised to apply for the visa in advance at a U.S. embassy or consulate to prevent any potential holdups or difficulties at the border.
Do You Need Help Applying for a TN Visa to the United States?
If so, Contact VisaPlace today. All our cases are handled by competent and experienced immigration professionals who are affiliated with VisaPlace. These professionals consist of lawyers, licensed paralegals, and consultants who work for VisaPlace Legal, an award-winning immigration firm that adheres to the highest standards of client service.
Ready for the next step? Book your 1 on 1 consultation now or call us at 1-888-317-5770.
Have a Question related to your Immigration Needs?
Fill out the FREE Immigration Assessment form and get a response within 24 hours to see if you're eligible.
The assessment form should take approximately 5-7 minutes to complete. We will get back to you within one business day to let you know if we can help.