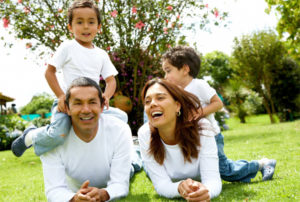 Sean Fraser, Minister of Immigration, Refugees, and Citizenship, made an announcement on May 26th, 2023 on reforms to strengthen family class immigration in Canada.
The new measures include:
Temporary residence visa (TRV) processing times are reduced for spousal applicants.
New and specific tools for spousal TRV candidates
A new open work permit is now available for spousal and family class candidates
Open work permit renewals are available for open work permit holders whose permits expire between August 1st and the end of 2023
Sean Fraser opened the statement by emphasizing that people from visa-required countries who have submitted family class permanent residency (PR) applications are now qualified to do so for Temporary Resident Visas (TRV), which will allow them to travel to Canada and join their sponsor.
He raised concern that despite the fact that the vast majority of these candidates are ultimately granted permanent residency once their application is reviewed, a significant number of them are being rejected on the basis that they are unlikely to return to their native country.
What Does This Mean For Families of TRV Holders?
Fraser continued by highlighting the accomplishment of clearing the backlog of TRV requests for relatives whose applications for permanent residency are currently in process. Over 98% of spouse and children applications for spousal TRV have been approved since Immigration, Refugees and Citizenship Canada (IRCC) introduced a new strategy. Due to this, they are able to spend time with their family while their applications for PR are being processed.
Temporary Resident Visa (TRV) applications will now be processed more quickly—within 30 days—thanks to the adoption of this new approach. This innovation makes it easier for family members to make their way to Canada and be reunited with their loved ones.
In addition, IRCC is launching a new program to issue open work permits to applicants who are spouses and dependent children living in Canada with their sponsor and obtaining temporary residence status. In accordance with this initiative, dependents, spouses, and partners may apply for and receive an open work permit as soon as they submit a complete application for permanent residence under the spouse or common-law partner in Canada class (SPCLC) or other family class programs.
These open work permits were previously only available for the inland spousal program, but are now available to people applying from outside Canada.
Changes and Extensions For Expiring Open Work Permits
Starting June 7th, open work permit holders whose existing permit expires between August 1st and the end of 2023 can renew their permit for an additional 18 months through a free assisted process, affecting around 25,000 individuals who are currently in Canada and working. This includes the spouses and dependents of most temporary workers, as well as the spouses of international students and permanent residence applicants, as well as their spouses/dependents, who are awaiting the finalization of their permanent status.
Are You Interested in Learning More About Canada's New Measures for Family Reunification?
If so, Contact VisaPlace today. All our cases are handled by competent and experienced immigration professionals who are affiliated with VisaPlace. These professionals consist of lawyers, licensed paralegals, and consultants who work for Niren and Associates an award-winning immigration firm that adheres to the highest standards of client service.
Ready for the next step? Book your 1 on 1 consultation now or call us at 1-888-317-5770.
Have a Question related to your Immigration Needs?
Click here to fill out the FREE Immigration Assessment form below and get a response within 24 hours to see if you're eligible.
The assessment form should take approximately 5-7 minutes to complete. We will get back to you within one business day to let you know if we are able to help.