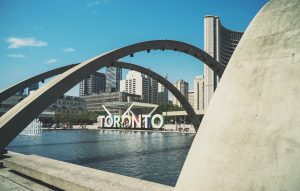 It's no surprise that Canada is a major target for immigration as seen by the increasing number of immigrants each year. If this trend continues in the upcoming decade, by 2041 the Canadian population will reach 47.7 million, half of which will consist of immigrants and their Canadian-born children.
There are significant demographic changes in Canada and its regions due to this continuous increase in newcomers. For example, in 2016 it was reported that 13.5% of the Canadian population was born in Asia or Africa, and in 2041 it's predicted that this group will make up 23.1% to 26.9%. In fact, by this period 2 in 5 Canadians are projected to be part of a visible minority group. 
Interestingly, the predicted proportion of visible minorities is higher among youth, ranging between 44.0% and 49.7 of those aged 0 to 14. In addition to the increase in immigration, a reason for a significant increase in the racialized population is largely due to the rise in immigrant Canadian-born children. The second-generation racialized population was reported to be 2.2 million in 2016 and is predicted to increase between 4.8 million and 6.3 million in 2041. As more time passes by, Canada will continue to grow as a nation of diversity and multiculturalism due to it being such a desired destination for immigrants and a home to their children.
What Ethnicities Will Be Most Common to See Immigrate to Canada by 2041?
The racialized population in Canada consists of many different groups which change and grow over time. In fact, it's predicted that by 2041 the Black population will double from 1.2 million people in 2016 to over 3.0 million, surpassing the Chinese and Indigenous populations for the first time. On the other hand, while a smaller group, Western Asians and Arabs are the fastest-growing among the racialized population, with a growth rate between 3.8% and 5.2% in 2016 which is predicted to be between 3.7% and 5.1% in 2041. The annual growth rate of the entire racialized population, however, is projected to lie between 2.9% and 4.2%, a striking contrast to the 0.7% to 1.5% annual growth rate of the Canadian population as a whole. It's evident that the nation is to become a more diverse place in the years to come as people from all over the world immigrate to Canada.
The Envisioned Representation of Diversity Differs Significantly Depending on the Location
In 2041, 80% of Toronto's population will be composed of individuals who are foreign-born or have immigrant parents. The Greater Toronto Area will remain the most heavily populated metropolitan area in the country and will continue to be home to the largest number of immigrants. The South Asian group will remain the largest racialized group. Depending on the projection scenario, this group could number between 2.3 million and 3.2 million, an increase from 1.0 million in 2016. According to the reference scenario, the South Asian group will make up 38.6% of Toronto's total racialized population in 2041.
The most populous cities in Canada would still be Vancouver and Montréal, which are situated east and west of Toronto, respectively. The ethnic and cultural composition of these three cities would be very different by 2041, though.
Montreal
In Montréal, the Black population will remain the largest racialized group and will increase from 276,000 in 2016 to 673,000 people by 2041, as per the reference scenario. The Arab population will continue to be the second-largest group, rising from 194,000 people in 2016 to 496,000 people by 2041 under the reference scenario. The reference scenario predicts that these two groups will make up 30.9% and 22.8% of the total racialized population in Montréal by 2041.
Vancouver
The Chinese are the most numerous racialized group in Vancouver, accounting for 504,000 people in 2016. The Chinese population would increase to between 737,000 and 972,000 by 2041, depending on the projection scenario. South Asians would be the second largest group, with a population of between 638,000 and 859,000 in 2041, up from 308,000 in 2016. By 2041, these two groups will account for 31.7% and 27.9% of the total racialized population in Vancouver, respectively.
Are You Interested in Immigrating to Canada?
If so, Contact VisaPlace today. All our cases are handled by competent and experienced immigration professionals who are affiliated with VisaPlace. These professionals consist of lawyers, licensed paralegals, and consultants who work for VisaPlace Legal, an award-winning immigration firm that adheres to the highest standards of client service.
Ready for the next step? Book your 1-on-1 consultation now or call us at 1-888-317-5770.
Have a Question related to your Immigration Needs?
Fill out the FREE Immigration Assessment form and get a response within 24 hours to see if you're eligible.
The assessment form should take approximately 5-7 minutes to complete. We will get back to you within one business day to let you know if we are able to help.