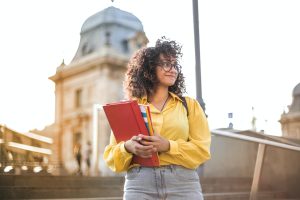 As the federal government seeks to boost Canada's shortage in its labor sector, international graduates with expired or soon-to-expire work permits will be able to apply for an extension.
Graduates with a recently expired or expiring post-graduation work permit (PGWP) will be eligible for an additional or extended work permit to stay in Canada and gain job experience for up to 18 months beginning April 6, said Immigration Minister Sean Fraser on Friday. Approximately 127,000 post-graduation work permits are set to expire in 2023.
What Do These Extensions Mean for PGWP Holders?
The PGWP program provides international graduates with an open work permit that allows them to gain work experience in Canada. PGWP holders who want to stay longer can begin a voluntary process to extend their work permit beginning April 6.
International graduates whose work permits expire in 2023 will be able to apply for an additional 18-month work permit. Those who were eligible for the 2022 PGWP facilitative measure – a policy change that allowed foreign nationals whose work permit expired between September 20, 2021 and December 31, 2022 to apply for an additional 18 months by either extending or applying for a new one – will also be affected.
Extension for Expired Work Permits
Under the most recent policy change, international graduates with expired work permits will be able to regain their status, even if they are past the 90-day restoration period. Those who apply will be permitted to work while their application is being processed.
The policy revision comes as employers across Canada struggle to attract and retain skilled workers in the face of a persistent labor shortage. Experts attribute the shortage to a combination of disruption caused by the COVID-19 pandemic and an aging workforce.
The Ministry of Immigration, Refugees and Citizenship said in Friday's announcement that skilled international graduates "play a vital role in addressing Canada's labour shortage." But experts have warned more change is needed to ensure new Canadians are well-matched to jobs that maximize their skills, qualifications and experience.
Do You Need Help Extending Your PGWP?
If so, Contact VisaPlace today. All our cases are handled by competent and experienced immigration professionals who are affiliated with VisaPlace. These professionals consist of lawyers, licensed paralegals, and consultants who work for VisaPlace Legal, an award-winning immigration firm that adheres to the highest standards of client service.
Ready for the next step? Book your 1 on 1 consultation now or call us at 1-888-317-5770.
Have a Question related to your Immigration Needs?
Fill out the FREE Immigration Assessment form and get a response within 24 hours to see if you're eligible.
The assessment form should take approximately 5-7 minutes to complete. We will get back to you within one business day to let you know if we can help.