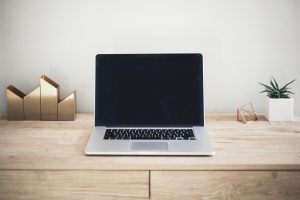 IRCC will begin shifting to fully digital applications for most permanent residence applications beginning September 23, 2022, due to processing backlogs in the immigration system.
The IRCC has also announced it will most likely be exempting applicants who are already in Canada from a required medical examination. If specific requirements are met, this will apply to candidates for either permanent or temporary residence.
Simplifying the medical examination requirement for those already in the country will have an impact on approximately 180,000 applicants by assisting them in conserving money and time on the medical assessment procedure and reducing wait times on their applications.
Minister of Immigration, Refugees and Citizenship Sean Fraser said, "As we look to strengthen our immigration system by updating our technology, people – our clients – must be at the centre of all that we do. By adding resources where they are needed, and leveraging technology to make processing faster and applying easier for our clients, we can give newcomers and new citizens the welcoming experience they deserve."
IRCC is also expected to publish forward-looking estimates of processing times for immigration applications, enhancing predictability for candidates beginning in the fall. They are working toward a modernized and digitalized immigration system to further expedite processing and provide newcomers with the experience they anticipate and deserve.
Which Applications Are Mandatory to Apply Online?
People applying to the programs listed below must apply online. Clients who are unable to apply online and necessitate accommodations, such as those due to a disability, will be able to contact IRCC to request an alternative format. Applications received after the transition dates will be returned to the applicants. More details on the substitute submission process will be provided in the coming weeks.
You must apply online for these permanent immigration programs:
Provincial nominee program (non-Express Entry)
Quebec-selected skilled workers
Rural and northern immigration pilot
Sponsoring a spouse, partner, dependent child or other family
Sponsoring a parent or grandparent
Adopting a child through the immigration process
Other Non-Mandatory Online Applications
You can also use the online application process to apply for the following permanent immigration programs:
Agri-food pilot
Atlantic immigration program
Start-up visa
Self-employed people (federal and Quebec)
Quebec entrepreneurs and investors
Protected persons and convention refugees in Canada
Humanitarian and compassionate grounds
Temporary resident permit holders applying for permanent residence
Home Support Worker Pilot
Home Child Care Provider Pilot
Do You Need Help Filling Out Your Online Application for PR to Canada?
If so, Contact VisaPlace today. All our cases are handled by competent and experienced immigration professionals who are affiliated with VisaPlace. These professionals consist of lawyers, licensed paralegals, and consultants who work for VisaPlace Legal, an award-winning immigration firm that adheres to the highest standards of client service.
Ready for the next step? Book your 1-on-1 consultation now or call us at 1-888-317-5770.
Have a Question related to your Immigration Needs?
Fill out the FREE Immigration Assessment form and get a response within 24 hours to see if you're eligible.
The assessment form should take approximately 5-7 minutes to complete. We will get back to you within one business day to let you know if we are able to help.