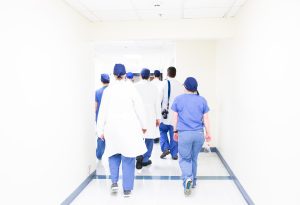 As businesses around the country actively seek to replace countless open positions, immigration plays a critical part in resolving this issue.  Recognizing this reality, the Canadian government is developing an immigration system that will serve as an economic engine. This strategy strengthens French communities while also empowering businesses and addressing workforce shortages. Canadians can enjoy long-term economic and social prosperity as a result of these collaborative efforts.
What Will the New Process Include?
The Honourable Sean Fraser, Minister of Immigration, Refugees, and Citizenship, announced a game-changing development for Canada's main economic immigration management system, Express Entry, on May 31, 2023. The implementation of category-based selection is a huge step forward. The new method allows Canada to extend invitations to apply to prospective permanent residents who have specified skills, training, or language ability. More information on the timing of invitations for individual categories and application procedures will be provided in the following weeks.
Candidates with experience in the following industries will be given priority in the current year's category-based selection invitations:
healthcare
science, technology, engineering, and mathematics (STEM) professions
trades (such as carpenters, plumbers, and contractors)
transportation
agriculture and agri-food
Category-based selection supports Canada's aim to bringing in-demand experts to communities across the nation by attracting more competent employees in these professions. Additionally, the Government of Canada ensures that French-speaking communities can continue to flourish in Canada while keeping their preferred language by placing special focus on Francophone immigration.
Express Entry is better able to adapt to Canada's changing economic and labor market needs thanks to category-based selection. It expands on the highly effective high human capital strategy that has been a defining feature of Canada's economic immigration system. These initiatives continue to put an emphasis on attracting qualified workers who can integrate into Canadian society and make contributions to its future.
Are You a Skilled Worker in Canada Looking to Become a Permanent Resident?
If so, Contact VisaPlace today. All our cases are handled by competent and experienced immigration professionals who are affiliated with VisaPlace. These professionals consist of lawyers, licensed paralegals, and consultants who work for Niren and Associates an award-winning immigration firm that adheres to the highest standards of client service.
Ready for the next step? Book your 1 on 1 consultation now or call us at 1-888-317-5770.
Have a Question related to your Immigration Needs?
Click here to fill out the FREE Immigration Assessment form below and get a response within 24 hours to see if you're eligible.
The assessment form should take approximately 5-7 minutes to complete. We will get back to you within one business day to let you know if we are able to help.