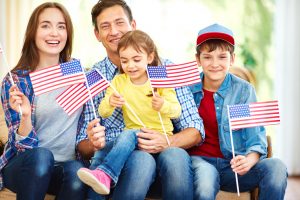 The United States State Department has unveiled a new initiative called the Welcome Corps, which allows groups of American citizens to sponsor refugees for resettlement in the United States. This represents a substantial shift in policy and could lead to an increase in the number of migrants accepted while also cutting costs for the government. In order to participate in the program, parties of five or more people must raise a minimum of $2,275 per sponsored refugee in order to pay for their accommodation and other essentials during their first three months in the nation.
According to an associated website, sponsor groups made up of US citizens or permanent residents will have to go through background checks and develop a support plan.
Secretary of State Antony Blinken stated that the sponsorship program is the most innovative development in refugee resettlement since the program's inception in the United States in 1980. He also stated that the program is open to a variety of organizations, including religious groups, veterans, businesses, universities, and others.
The State Department announced that the program's goal for the fiscal year 2023, which ends on September 30, is to recruit 10,000 American sponsors for 5,000 refugees. Each organization may sponsor multiple refugees. Reuters previously reported that the program would be launched.
What is the Goal of this New Program?
The program, which is modeled after Canada's refugee sponsorship program, is part of President Joe Biden's initiative to help foreign nationals seeking asylum.
The administration sees the new model as a way to increase support for refugees. Former President Donald Trump portrayed refugees as a security risk, and the number of admissions was drastically reduced and has yet to fully recover. Republicans have criticized President Biden's approach to border security as a record number of migrants attempt to cross illegally from Mexico.
The Welcome Corps program is not expected to have an immediate impact on the border situation because refugees from abroad, primarily from conflict-affected areas, must go through a lengthy application process.
President Biden has implemented additional sponsorship programs in response to the growing number of arriving migrants. The administration recently launched a humanitarian entry program that allows up to 30,000 migrants per month from Cuba, Haiti, Nicaragua, and Venezuela to enter the country via "parole" if they are sponsored by the United States and travel by air.
The refugees will be admitted via the United States Refugee Resettlement Program, which accepts referrals from the United Nations and US embassies. However, there is concern that proper safeguards are required to ensure that sponsors are thoroughly vetted and have sufficient financial means to support the refugee.
Do You Need Help Sponsoring or Being Sponsored in the US as a Refugee?
If so, Contact VisaPlace today. All our cases are handled by competent and experienced immigration professionals who are affiliated with VisaPlace. These professionals consist of lawyers, licensed paralegals, and consultants who work for VisaPlace Legal, an award-winning immigration firm that adheres to the highest standards of client service.
Ready for the next step? Book your 1 on 1 consultation now or call us at 1-888-317-5770.
Have a Question related to your Immigration Needs?
Fill out the FREE Immigration Assessment form and get a response within 24 hours to see if you're eligible.
The assessment form should take approximately 5-7 minutes to complete. We will get back to you within one business day to let you know if we can help.